Skycliffs

Trailer
Factsheet
Title – Skycliffs
Developer – Radiant Sloth
Release date – Early access: November 3rd, 2022
Platforms – Steam (Windows + Linux + Mac)
Price tag – 14.99 USD (10% discount on launch week)
Genre – Action shooter roguelike
Free demo available on Steam

The demo will be up at least until the EA release
The demo was part of Steam Next Fest (October 3rd to 10th, 2022)
The demo was part of Dreamhack Beyond Indie Showcase (October 14th to 23rd, 2022)
Description
Skycliffs is an action shooter roguelike dungeon crawler with fast-paced top-down platforming. Jump and dash across sky islands, fight loads of monsters, and get upgrades to survive the many dangers of your journey. Will you be strong enough to reach and defeat the keeper of this floating world?
Features
The Skycliffs – Explore a network of ever-changing archipelagos with their unique look and traps. Use your double jump and dash abilities to move fast across multi-heights sky islands.
Fight monsters – Shoot 35+ foes with your gun, or hurt them with your smash move. Learn their unique patterns, dodge their attacks and kill them before they beat you to loot Skycoins. Will you defeat the final boss at the end of your adventure?
Upgrade your gear – Use Skycoins to get shields, armor and improve your stats. Equip and upgrade 80+ items to get even stronger and benefit from unique effects. Find synergies and develop a play style that makes you feel powerful.
Weather events – Face the fickle weather of the Skycliffs with 20+ events that will spice up your fights. Take advantage of the situation and be cautious to avoid the extra danger.
Meet people – Visit stores and take on optional challenges that will test your skills and offer useful rewards to ease your journey—or make it worse in case of failure.
Fill your journal – Learn about every trap, enemy, item and event you encounter. Solve quests and discover secret places. Uncover all the mysteries of the Skycliffs.
Logo and artworks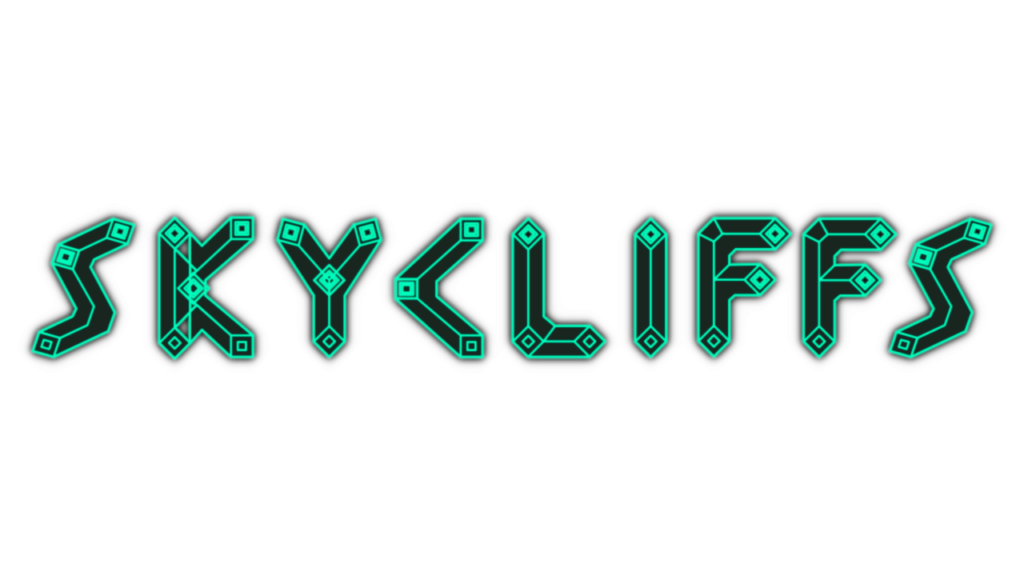 Screenshots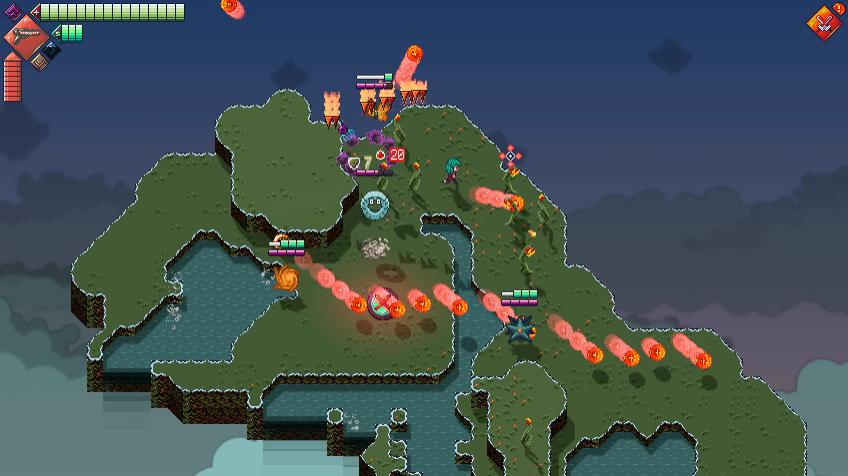 GIFs

FAQ
When will Skycliffs be released?
Early Access will be released on November 3rd, 2022. Current plan is to release the full game in Q2/Q3 2023.
Will Skycliffs be available on consoles?
I am focusing on PC first, there is no plan for console release for the time being. But I will consider porting to consoles if the game is well received on PC.
Will there be multiplayer?
No plan for adding multiplayer, Skycliffs is a single player game.
Controller support?
Most common controllers are supported (Xbox, PlayStation, Nintendo).
More languages?
Current plans include localization for English and French. I will consider adding more languages at some point but no guarantee for now.
Best place to contact Radiant Sloth for questions, suggestions or bug reporting?
You can post a topic on Steam Community forums. Alternatively, you can use the contact form on this website.
Radiant Sloth
Bio
Radiant Sloth (he/him) is a solo indie game developer and novel writer from France. Passionate about creating entertaining and inspiring art, whether it be stories, music or games. Loves sci-fi. Holds a master's degree in computer science. Skycliffs is his first game.
Contact
Logos