DevLog #21 – These waterfalls make no sense – v0.8
Hello everyone!
One month after the content update for Cracked lands, here we are again! Another milestone reached! The archipelago called Wetplains now has its own enemies and secrets. I also added more new weather events and equipment items, and reworked the textures to match the visual style of the other areas. You can hop into the water and watch the landscape but beware of geysers!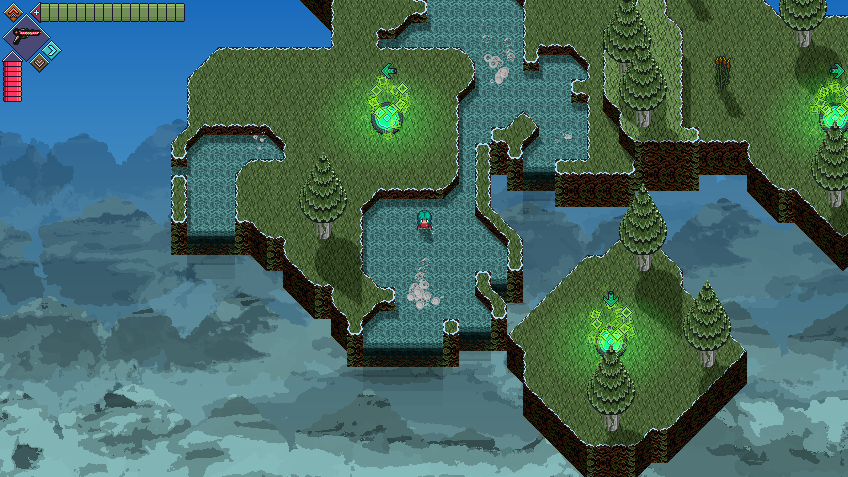 In the meantime, I also made some progress with the meta-progression. I revamped the journal to include various statistics, achievements and entries. I hope you will have fun reading the lore and discovering the world of Skycliffs. The complete journal should have around 175-200 entries to unlock.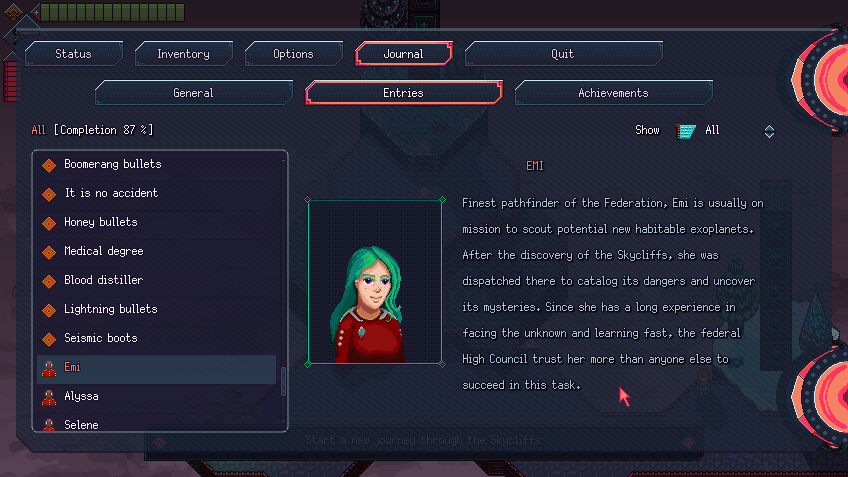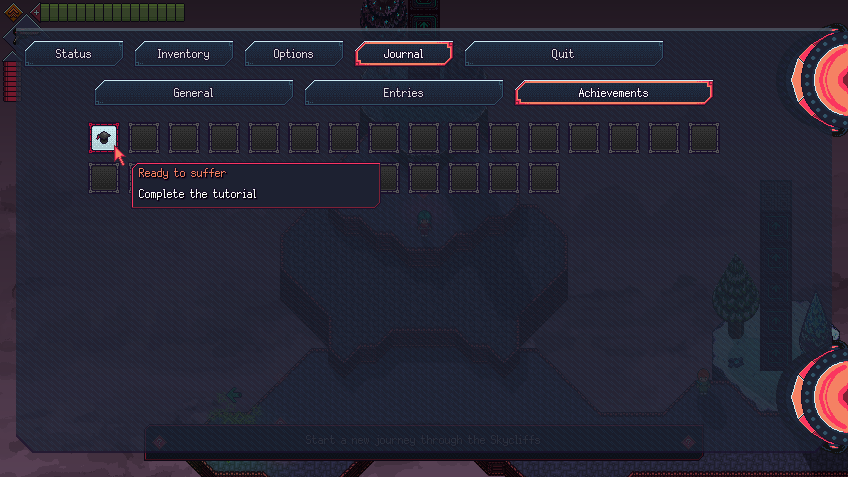 The hub changed look too, and I implemented another meta-progression feature: shortcuts. They allow to start at further archipelagos, similarly to what can be found in many roguelike games like Spelunky. To unlock them, the player must first perform some mini-quests, three per shortcut. For now, taking a shortcut makes you start with the default strength, but I am thinking about giving money or a few items to make up for the higher initial difficulty. I hope to balance this right eventually.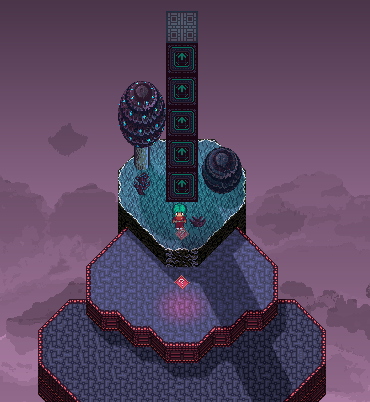 Milestone v0.8 details
Reworked Wetplains visuals and environment
Added 4 weather events
Added 12 items
Introduced a quest leading to a new secret level
Updated Wetplains arena for final boss
Updated OST with 3 new tracks
Added 8 enemies
Added 1 trap
Reworked victory and defeat screens
Reworked journal to include lore entries and achievements
Added a new NPC and shortcuts to unlock with mini-quests
Quick menu now opens and closes much faster
Revamped damage numbers to look better
Player interaction icon replaced by a small menu that hovers over objects and recalls the key to press
Reworked the hub and tutorial zones
Messages in NPC menus now display progressively like a classic RPG dialogue
Fixed bugs with the river generation in Wetplains
Player now takes less damage from falling into the void
What is next?
We are getting closer to the end! I am now working on the last content milestone for the final zone: Crystal palace (and its secret level). After that, I plan to make some real tests with Steam to see if the builds run correctly, with achievements, cloud saves, controller support, etc.
I will also start to care about marketing and contact a few publishers to see if they could be interested in Skycliffs. I know a lot of people look for a publishing deal quite early in development, but I personally find it easier to submit a project with a feature-complete build. At this point, I know the exact scale of the game and what it strives to be. And I am also much more confident in my ability to actually deliver a finished product.
The last development milestone will then be to fix bugs, balance the game and polish as much as possible (visuals, sound effects, user interface, lore, intro cutscene, title screen, …). Still plenty of work!
For now, thanks for reading, and I'll be glad to answer comments and suggestions under this post! Don't forget to wishlist on Steam if you are interested, it helps me a lot!
See you next time!