DevLog #26 – New logo and artwork!
Hello everyone!
Today I would like to share a brand new logo and artwork I made for Skycliffs! I'm very happy with the result and I feel it conveys the ambiance of the game a lot better than the previous one! I hope you like it 🙂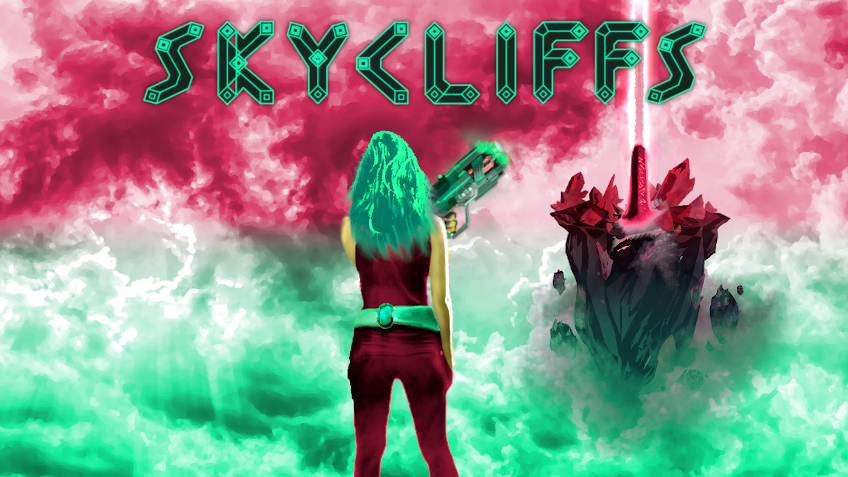 Demo changes
Since last devlog, I uploaded a few patches. Here is a summary of the main changes.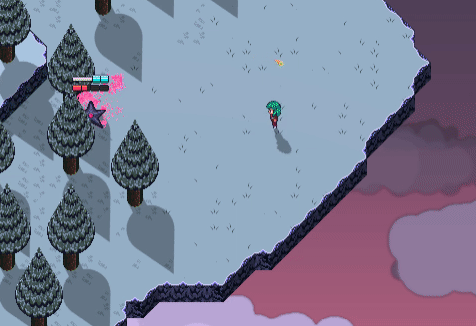 I reworked all enemies of the second zone to address fairness issues and balance their behaviors
I made some changes to the tutorial since some platforming sections were a bit too difficult for newcomers
The controls panel has a new option to choose which controller key names you want to display between Xbox, PlayStation and Nintendo
I reduced slightly the player running speed and tweaked the speed ramp up (some people felt the fast movement was causing to fall a lot into the void)
Critical hits are now x2 damage and not x4 anymore
I added two new equipment items, one related to critical damage and another to pushing enemies into the void
As always, detailed patch notes for the demo are available here.
What is next?
I'm working on implementing more items and synergies. Also, I'm trying to update some item sprites that are really old and do not fit the UI theme anymore. There are currently more than 70 items in the game so maintaining the icons consistency is not an easy task!
The patch frequency will slow down a bit in the upcoming weeks as we enter midsummer. Preparing the demo release was a lot of work as a solo as I have to handle both development and PR / Marketing. Ultimately, I need a healthy short break! But once well rested, I will be back with more news and content to share so stay tuned for that!
See you next time!
-Radiant Sloth