Skycliffs is out in Early Access right now!
Hello everyone!
I'm very excited to announce that Skycliffs is now available in Early Access! You can grab the game right now (There is a 10% discount for launch week! And there is also a bundle with a 15% discount if you purchase the Soundtrack at the same time!) and start a new adventure through hazardous floating islands!
It has been a long journey to reach this milestone. Skycliffs is a bold and unique mix of fast-paced dungeon-crawling and top-down platforming, I hope you'll like it as much as I enjoyed making it! It all started with me wondering: "why are most dungeon-crawlers so flat and gloomy?". On the flip side, I absolutely loved the colorful environments of CrossCode and its unique take on top-down platforming. What if we had an Enter The Gungeon-like with some Crosscode-inspired visuals and mechanics, along with a more FTL-inspired roguelike structure? That's how the project was born! 18+ months later, the game is finally available in Early Access… and I can now say I understand why many bullet hell developers keep their levels flat… Height introduces many challenges to keep things readable and to prevent player frustration. From procedural generation to pathfinding, the extra dimension coupled with a fixed top-down camera makes a lot of aspects more difficult to manage. I'm proud of how the game turned out to tackle these challenges, and I hope you will find it enjoyable in its own way!
Here is the content that is available right now in the Early Access version:
5 mains archipelagos [+ a few secret more…]
35+ enemies to fight + the final boss of the Skycliffs
80+ equipment items to get more powerful and 60+ items synergies
20+ weather events that will spice up your fights
10+ traps to avoid or lure enemies into
4 optional challenges
8 starting classes
160+ journal entries to unlock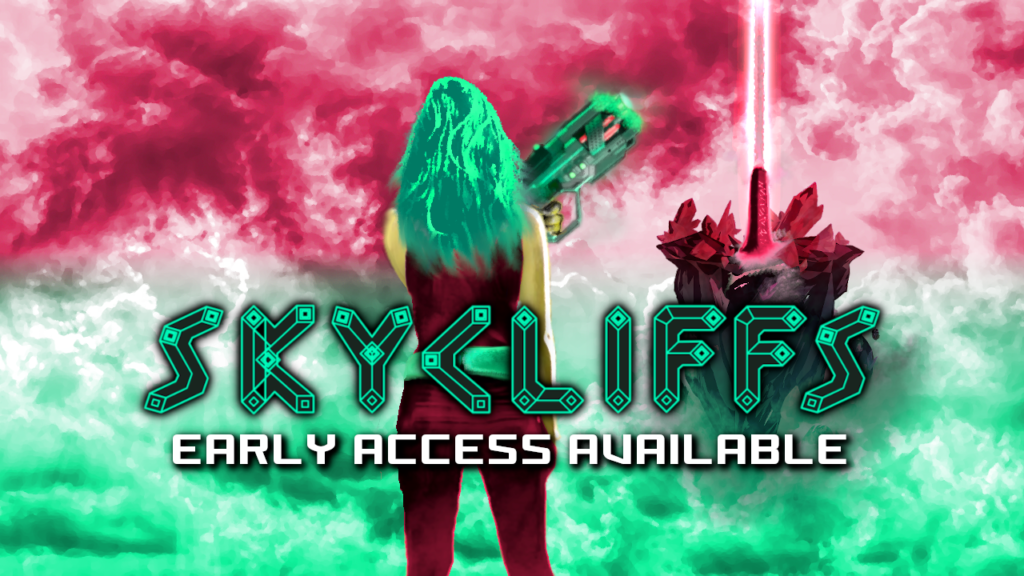 How to share feedback and report bugs
While playing, you might encounter issues. Please report them by posting a new topic on the Steam forums (read the instructions here to know what to include in your message) and I'll do my best to fix the bugs! You can also share your thoughts about the game and suggest improvements! I'll be glad to discuss your ideas and implement them if they fit the creative vision I have for Skycliffs. I'd particularly appreciate feedback on the difficulty balance. I've been working on this game for so long it has become difficult for me to evaluate if something is too hard or too easy. So please tell me what you think!
What is next?
In short: fixing bugs and adding quality of life improvements. That will be my top priority in the next few weeks following the EA release. Once there are no more game-breaking issues, I will also be able to focus on adding new content (probably item synergies for starters since I think the game would benefit a lot from having more).
Of course, I will keep you updated and will post detailed patch notes and news here on Steam, so stay tuned!
Thanks for your interest in Skycliffs, and I hope you will have fun playing it 😉
See you next time,
Radiant Sloth