Destroy The Monoliths in the Steam Strategy Fest!
Hello everyone!
I'm very glad to announce that Destroy The Monoliths will be part of the upcoming Steam Strategy Fest! This is an online Steam festival and it will take place from August 28th to September 4th! This will be another great opportunity to play the Destroy The Monoliths Demo!
Since the release of the Demo last week, I got some very interesting player feedback (thank you all so much for playing!) and I've been working on a first batch of improvements. I'm hoping to release a patch in time for the event so stay tuned!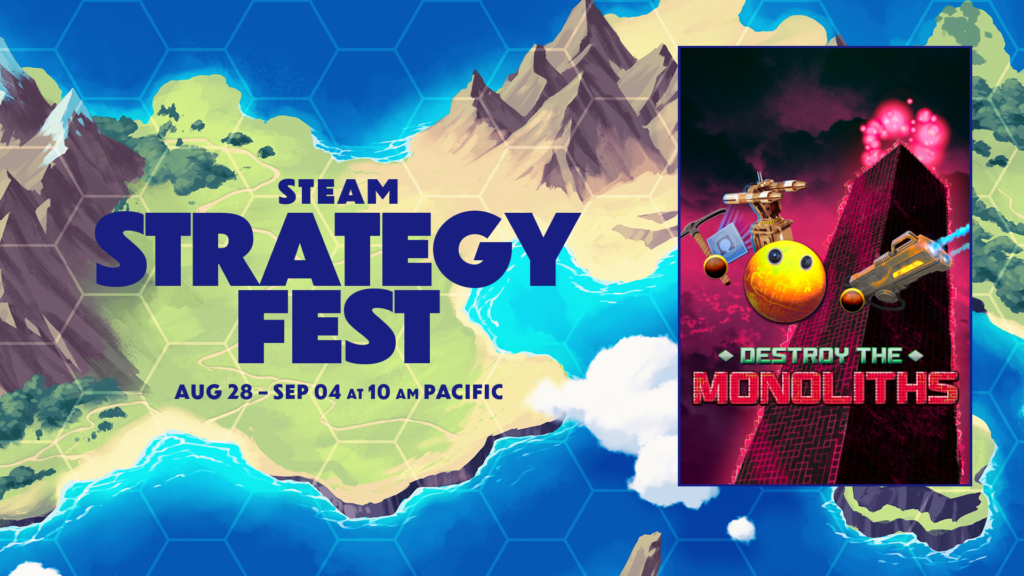 See you in a few days for the Steam Strategy Fest!